In 2009, we created, developed, and implemented an Art and Fashion Competition titled INTRO. The competition offered a once-in-a-lifetime opportunity for undiscovered artists to INTROduce their creative visions to the world. During this competition, up-and-coming artists were encouraged to submit their creations in hopes of making it into one of three winning spots for a chance to host their own art show (at the Harveys art gallery on Melrose Ave) and receive royalties on a tote they design. After a month of public voting, 3 winners were selected.
We are pleased to invite you all to attend the 1st INTRO solo art show this Friday, Jan 8th at our Melrose gallery/store featuring original works by Nancy Chiu.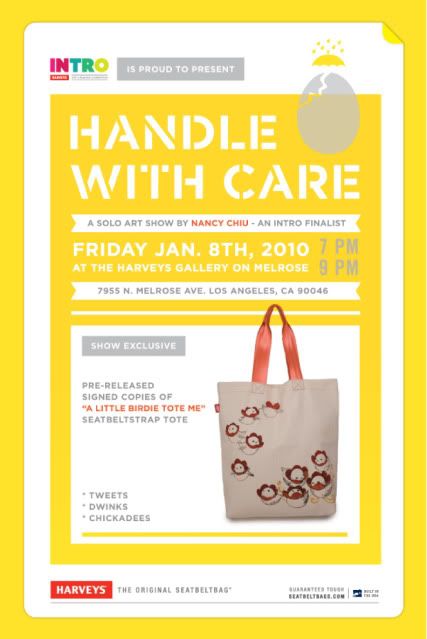 Nancy's SeatbeltStrap Tote, "A Little Birdie Tote Me" will pre-release at the show.